After ESC2015 ended in 5/23, it also came out that who's the winner of the Marcel Bezençon 2015 Awards. Surprising or not? Well, let's get to know the results down below.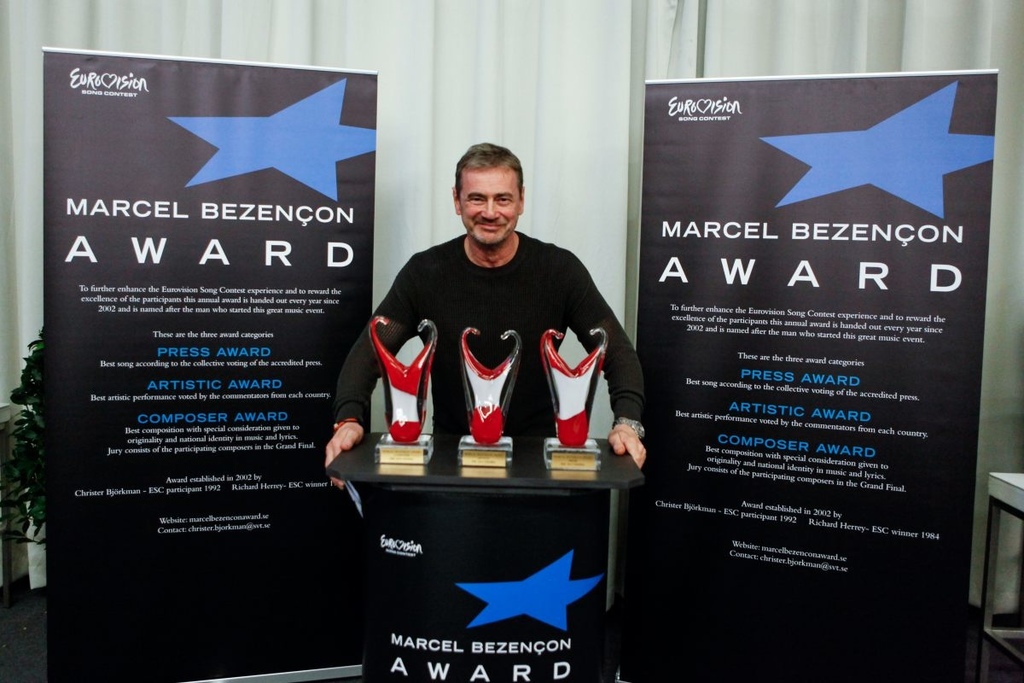 The Composer Award goes to Kjetil Mørland, "Mørland & Debrah Scarlett"'s Mørland, the amazing vocalist of a group in England represtenting his homecountry Norway, with his song A Monster Like Me singing with Debrah Scarlett.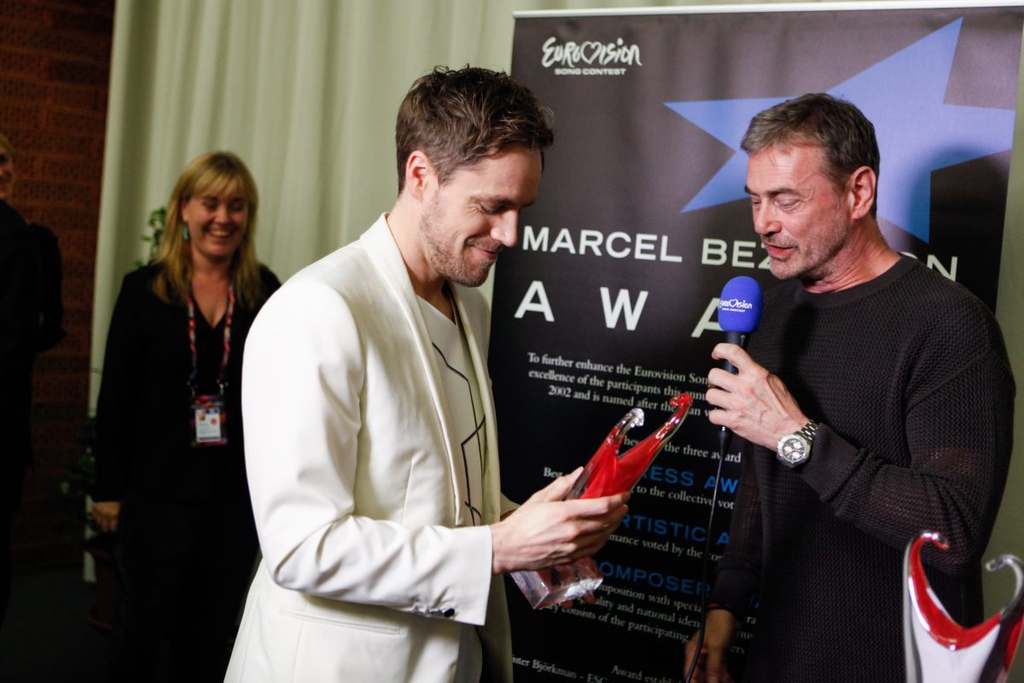 He deserves it. A Monster Like Me is a real different creation among all. Its music video stands out, their music filled with black elements, and voices fits everything. In my opinion, this award should be given among Estonia or Norway; as the result came out, happy with it :) Mørland is really a genius!!
Coming by is the Press Award, and it goes to Il Volo from Italia.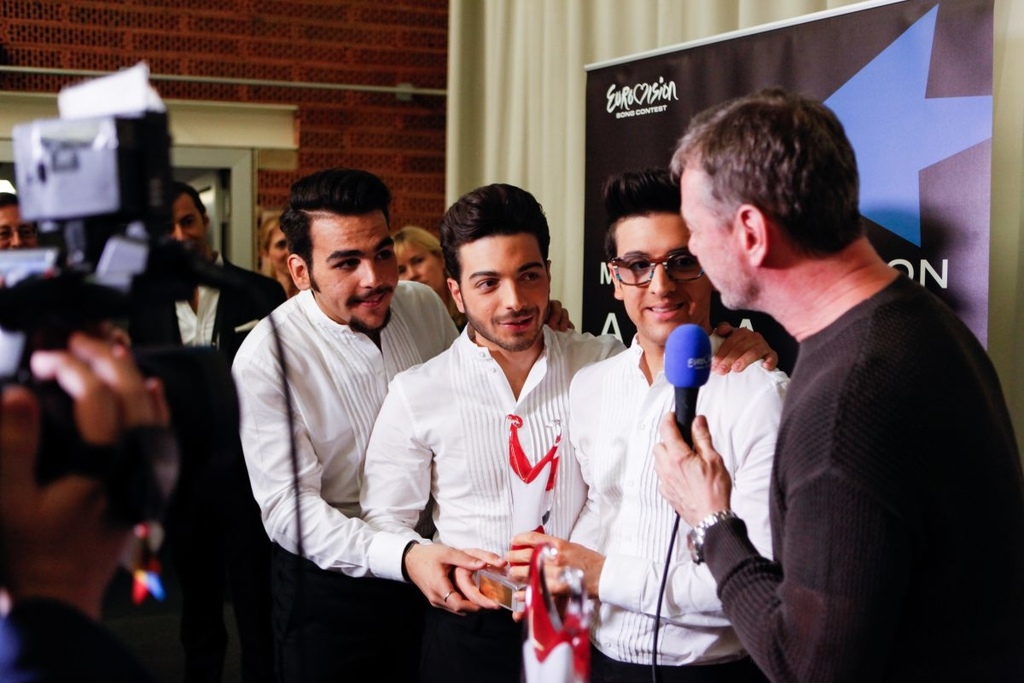 The press media gave this honor to this Italian group whose operatic pop music is wildly spreaded all around the world. No doubt they won this award due to their fame, and most of all, they're humble and cute young guys giving their best to show themselves as talented men from the country of beauty. As Christer Björkman said, it's a good sign; they got 3rd place of ESC2015!!! Marvelous :)
Last but not the least is the Artistic Award, and it goes directly to Måns Zelmerlöw from Sweden. Why am I being not surprised at all?! :)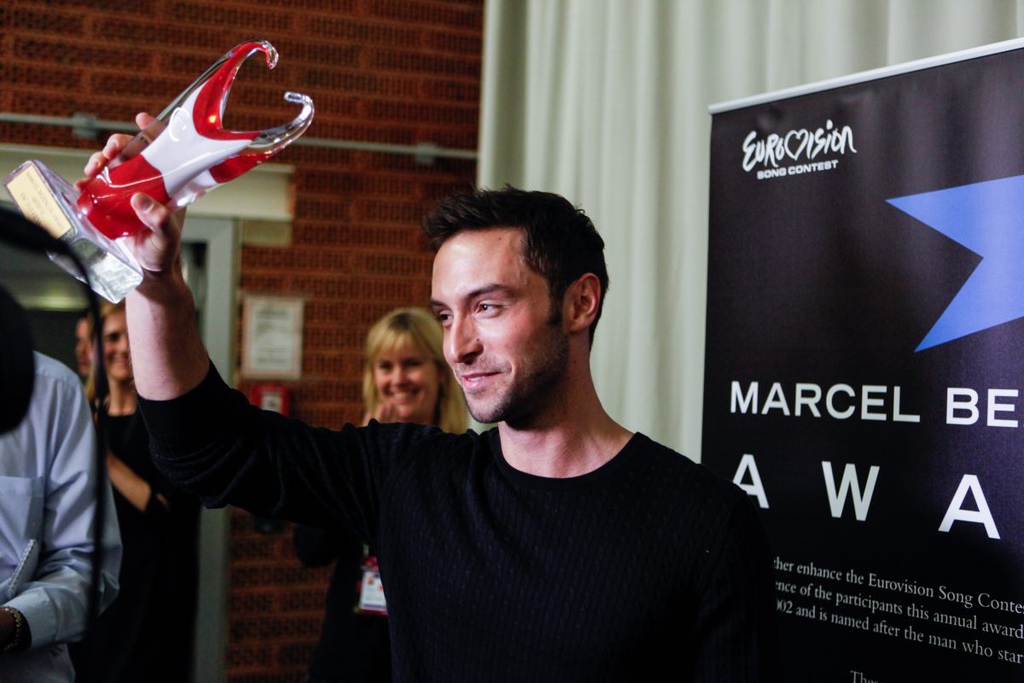 The commentators' suggestions are pretty clear during the voting in Melodifestivalen2015, and since those commentators all came from countries from Europe(besides Israel), it wouldn't be surprised for Måns' victory of Artistic Award. It's also a good sign though, and look what he earned for himself and his country, 1st place and the hosting of next year's ESC! Thanks to his team and Måns himself, all things DID went well, and they handled perfectly during months passed by. He is really a hero of his time, and certainly, of his country, Sweden.
---------------------------------------
That's all for this year's Eurovision Song Contest. See you guys next year in Sweden! However, where will the city be hosting the 61th ESC? Will it be in Stockholm, Göteborg or Malmö, or even somewhere else?! And the host, will Måns host next year on stage? Or Sanna shall give it a try since she hosted with Robin in this year's Melodifestivalen? Maybe Petra will come back, too! But never forget the funniest presenter of EBU...... Lynda Woodruff!!! Will she be hosting in the Green Room? Don't know yet, but we'll see!!!! Finger-crossed already:D